Process of Making Korean Red Ginseng
Process of Making Korean Red Ginseng
Ginseng's numerous active ingredients make it one of the most highly sought-after superfoods.
There are many types of this herb, but the most popular are American ginseng (Panax quinquefolius) and Korean ginseng (Panax ginseng). American and Asian ginseng vary in their concentration of active compounds and effects on the body.
Within the ginseng family, Korean ginseng reigns as the most efficacious, given its high concentration of its two significant compounds: ginsenosides and gintonin. These compounds complement one another to provide numerous health benefits.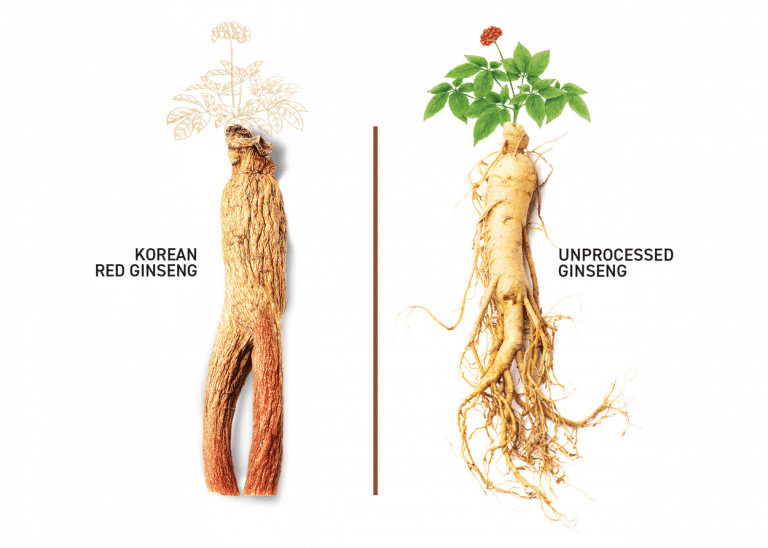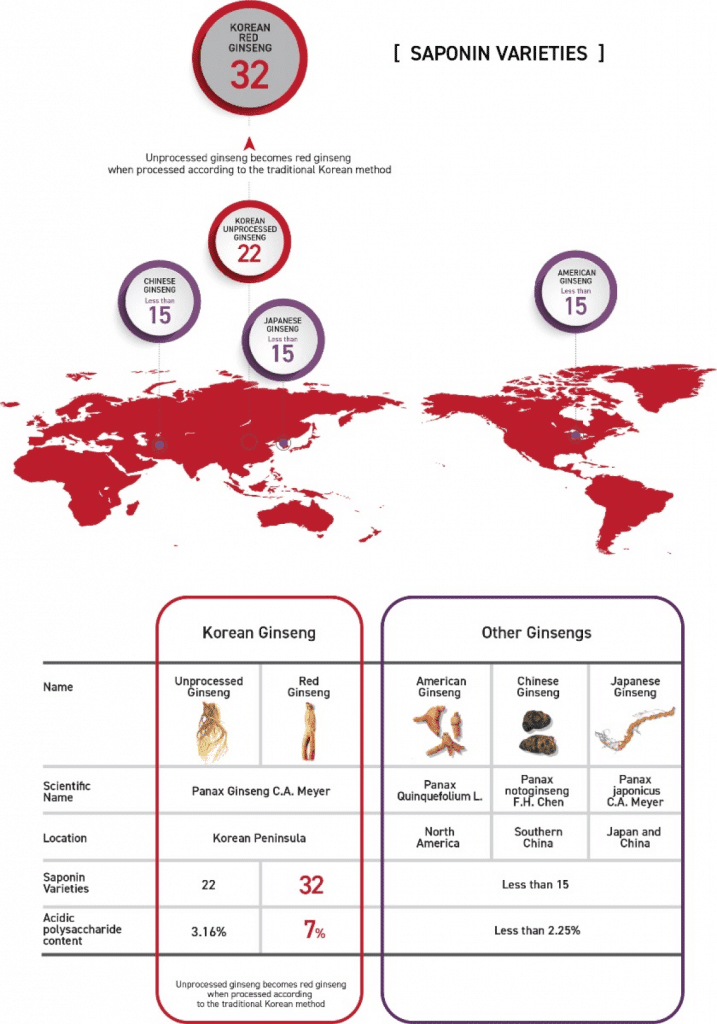 THE KOREAN RED GINSENG STORY
Celebrated for centuries for its unique properties, Korean Red Ginseng is Asia's Immunity Booster.
Native to the Korean Peninsula, true ginseng is a slow-growing perennial plant of which its roots must grow for six years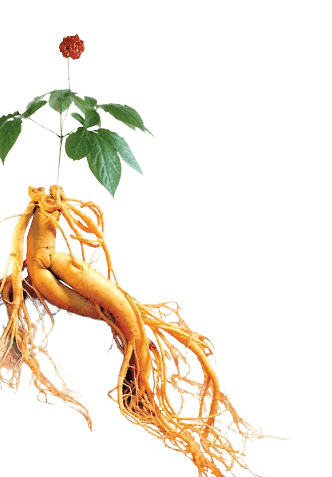 Red ginseng is the unique product of the Korean technique of ginseng preservation,
the time-consuming process by which the natural health properties of fresh ginseng are best enhanced and extended.

Genuine red ginseng is a triumphant blend of art, craft, heritage and science.
We take two years to condition and prepare each field for planting, allow each of our plants to grow for six years in order to reach its optimal state of maturity, and then let the field to rest for ten years before replanting.

Cultivation of Korean red ginseng
Korean Red Ginseng root from Panax ginsengC.A. Meyer treated with steam and dried.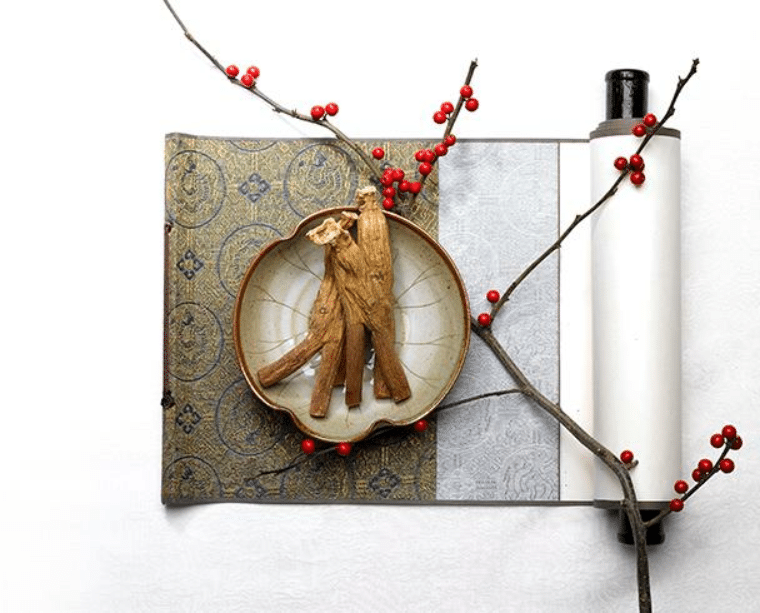 Pharmacological components
Pharmacological components
Korean Red Ginseng contains active components.